Case studies
Nicola's Story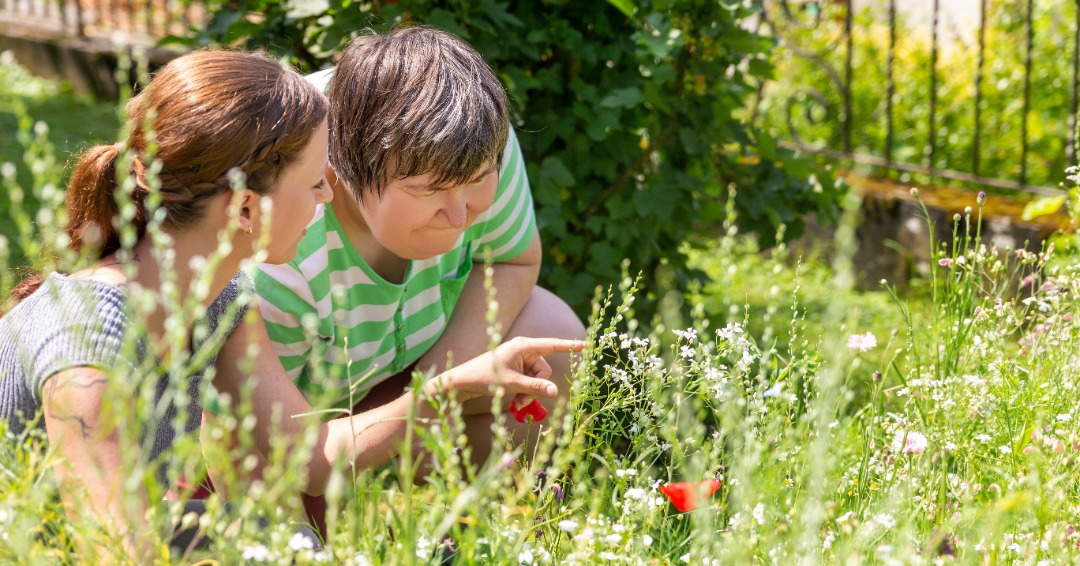 Nicola is one of Aspire's Service Managers. As of December, she has been working with us for 10 years.
Before starting with Aspire, Nicola enjoyed a successful career and ran her own business as a hairdresser. Due to unforeseen circumstances and a serious turn in health, Nicola's world changed dramatically.
After a 5-year recovery period, Nicola began to consider what she could do next, and how she could transfer her skills into a new career.
Nicola describes her journey in an interview with Gill, our operations manager: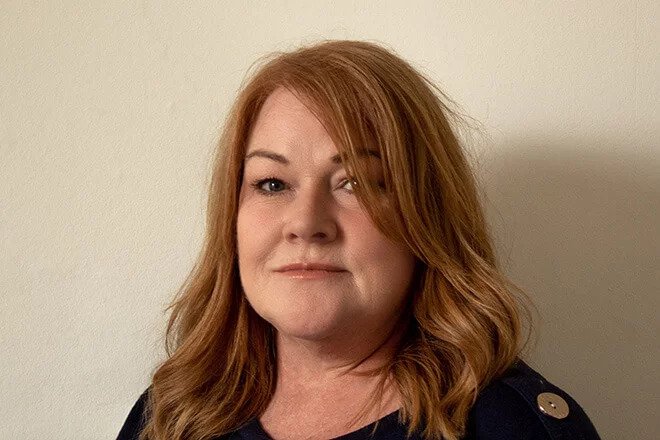 Nic, how long have you worked for Aspire?
I have worked at Aspire for 10 years, starting in December as a support worker, just in time for the Christmas do!
Had you ever considered working in care before?
I had never given it any thought. My sister-in-law suggested giving it a go as I wanted to return to work with a same feeling I had in hairdressing; being able to make a difference in people's lives, however small.
What were your thoughts about social care?
My initial thoughts on social care were based on my personal experience caring for my mum; I wasn't sure I could do the job.
Can you describe how you started your role at Aspire?
I heard of a new company through my sister-in-law. It looked different from other care companies, in that their goal is to enable people to get out into the community have the best quality of life possible.
I empathised with the issues people faced with not wanting to go outside, or even get up in the morning. I knew how important this was. I wanted to make a difference and I knew that with the right support, people could make the most out of every day.
Can you tell us what your transferable skills were and how you have used these?
Since starting my own business years ago, my interview with Aspire was the first formal interview I had ever experienced. so I described myself as a mediator; I am good at managing conflict, as well as defusing sometimes stressful situations.
Listening and interacting were all skills I had developed as a hairdresser. Showing interest in other people and remembering their qualities really shows that they, as individuals, are infinitely important.
How did your journey with Aspire change when moving into a senior position?
I moved from a support worker role into a client liaison role , which required a more facilitative approach. I needed to ensure stable communication between all parties, and that support plan matched up.
I was given the opportunity to take charge of social gatherings. This reflected upon the time I spent running a football club, which helped me develop community activities for people.
I was encouraged to develop further and learn more. This again was challenging but rewarding.
My role developed into a service manager 18 months ago, when lockdown demanded more time management.
My transferable skills and new skills were coming together. 10 years on, and I'm still learning new things and honing my skills. No two days are the same.
What would you say to someone who wanted to move into working in care, and more importantly why work for Aspire?
From day one, I felt part of something valuable. Despite never having had a boss before working for Aspire, I felt like I was listened to and respected, and that I was always given the opportunity to try out new ideas.
I would encourage anyone looking for a career to come to Aspire.  I came here thinking it would put me on until pension age, but have instead found a fulfilling, long-term career.
Finally, do you enjoy your job? What are the positives of working in social care?
I never thought I could replace my hairdressing career, and I'm so glad I was proven wrong.
Social care helps someone get up in the morning, and ensures they know how valued they are.
Even the small things, like helping someone make themselves a coffee in the morning, contribute to a person's worth and can ultimately save lives.
I am very proud of myself, and everything I have achieved with Aspire.
Join our team